We like to test one or the other food trend. We like to keep quiet about some test results. If you can't say anything good, it's better not to say anything at all 😉
But we really liked this trend!
Corn ribs are corn on the cob that are quartered and cooked until well marinated. You can then eat them practically like ribs.
We came up with a delicious and easy marinade for the corn ribs and just didn't want to withhold this dish for grill and pan!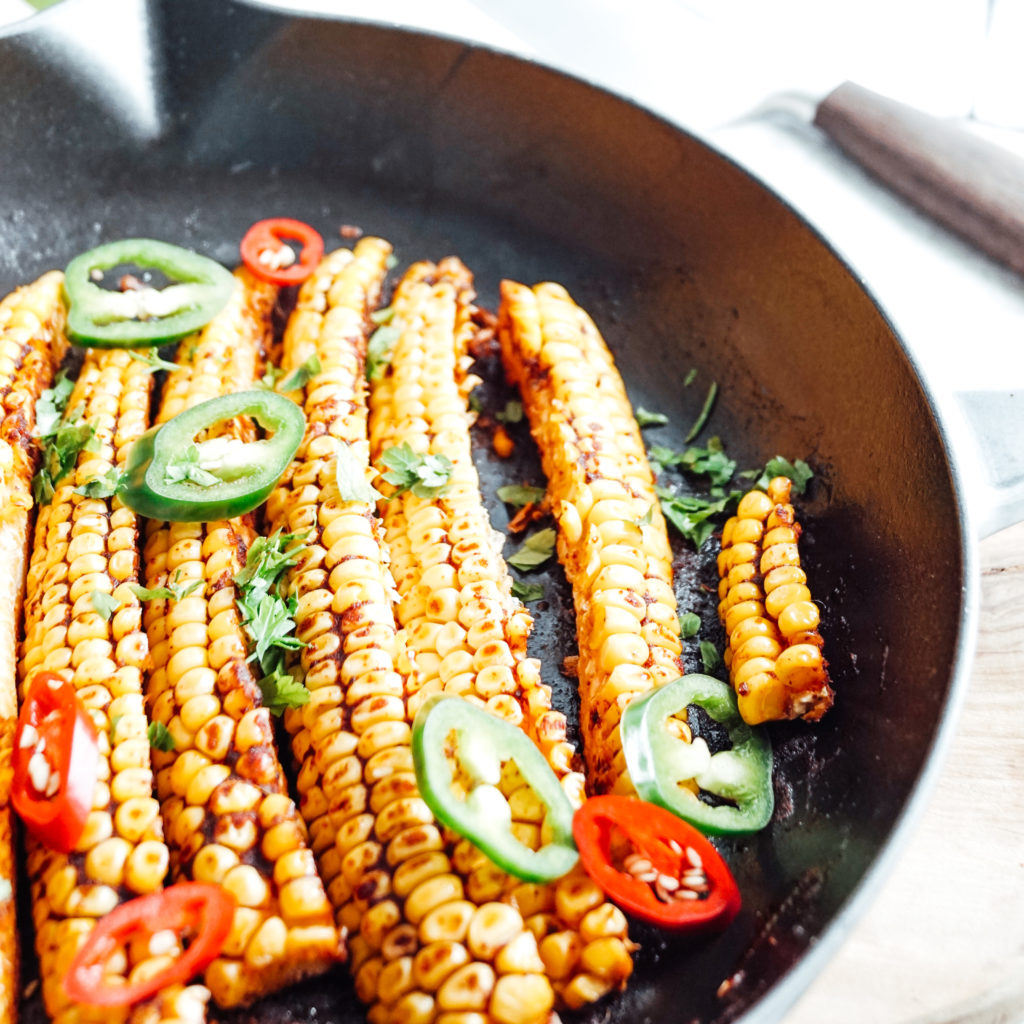 Corn ribs are really easy to make. The hardest part is waiting while they cook in the oven or on the grill! A good knife is of course also very helpful for quartering the corn on the cob. That was sometimes a bit of a challenge.
You can serve corn ribs perfectly as a side dish when grilling. In addition to various other vegetables and vegan grilled food, they go perfectly with almost everything. If you are a sauce fan, we can offer you our vegan aioli recipe or the vegan tartar sauce. Both have variations or basic recipes for mayonnaise that you can modify to suit your taste.
Print Recipe
Corn Ribs
Ingredients
1

cob of corn

4

tbsp

olive oil

1

tbsp

maple syrup

2

tsp

paprika powder

1

pinch

ground cumin

salt

(to taste)
Instructions
Preheat the oven to 180° circulating air.

If necessary, remove the leaves from the cobs of corn. Cut lengthways into quarters.

Make the marinade by mixing olive oil and maple syrup together with paprika powder, ground cumin and salt.

Brush or rub the corn on the cob "ribs" with the marinade.

To prepare in the oven, place the corn on the cob in a loaf pan and bake for 20-25 minutes.

To prepare on the grill, place the marinated corn on the cob and cook until the corn kernels are soft.
Notes
After cooking, the corn ribs can be topped with fresh, chopped parsley and chili.