Easy layered dessert with speculoos
You love speculoos and caramel flavor?
Then you are exactly right here! Today we show you how you can conjure up a speculoos dessert with simple ingredients that consists of a fluffy cream and aromatic layers of speculoos. The whole thing is topped with crispy speculoos crumbs and a super easy-to-make caramel sauce.
If you are looking for a delicious tiramisu recipe for Christmas or just like that, we can recommend this one. We simply make the ladyfingers here ourselves and the base of the cream, which otherwise consists of mascapone, is made from plant-based cream and cashews.
This is how the vegan speculoos dessert is made:
In the first step, a pudding is cooked from plant-based drink (we usually use oat or soy drink), sugar and starch. This must then cool down completely before you can take the next steps.
When the pudding has cooled, you can whip up your favorite vegan whipping cream. When it's almost set, add a little more sugar.
Stir the pudding again until smooth or, even better, process it with a hand blender. Then it becomes nice and smooth and a little airier. Then fold in the whipped cream. Now you have a delicious and fluffy cream that will be the basis for our speculoos dessert.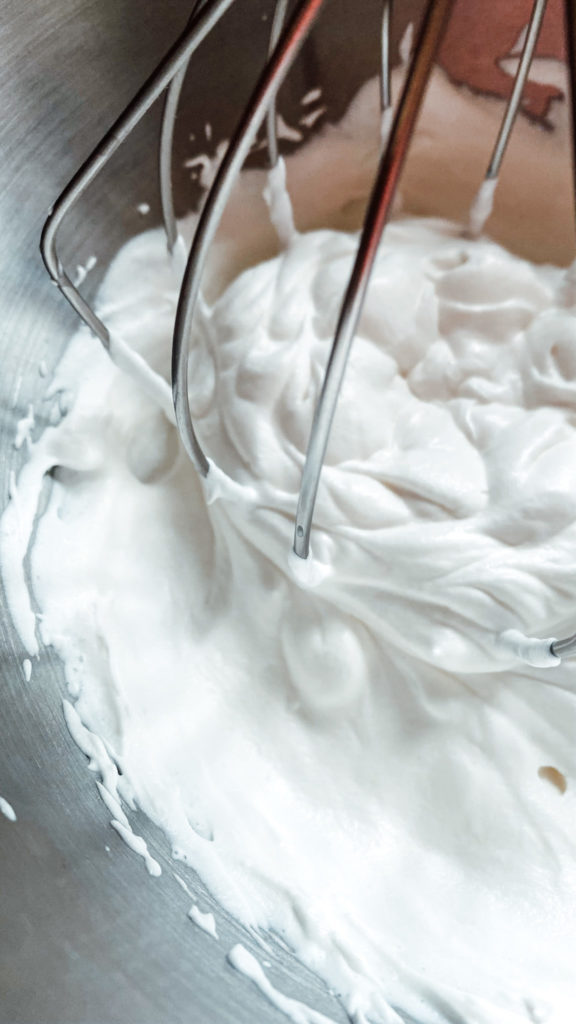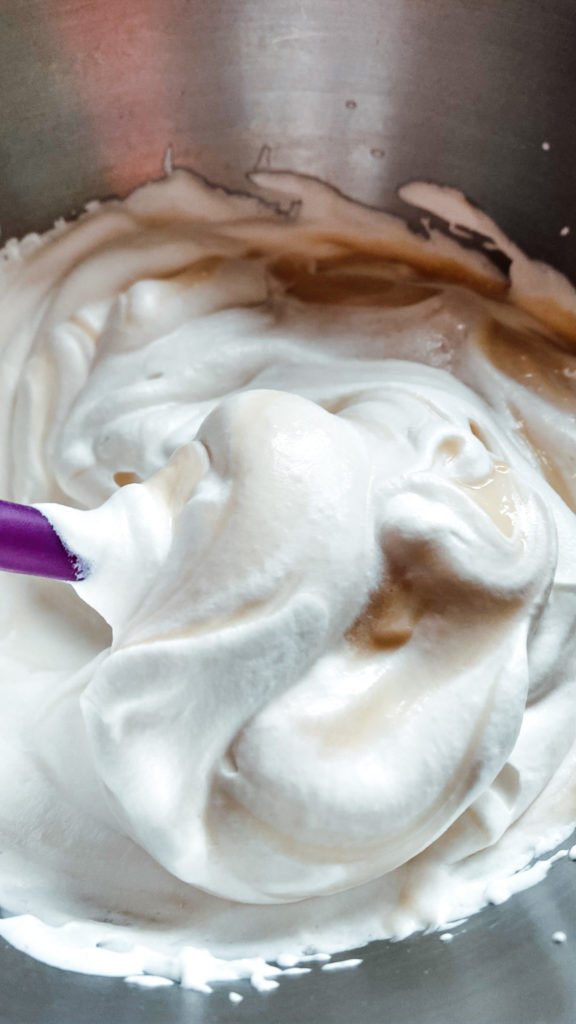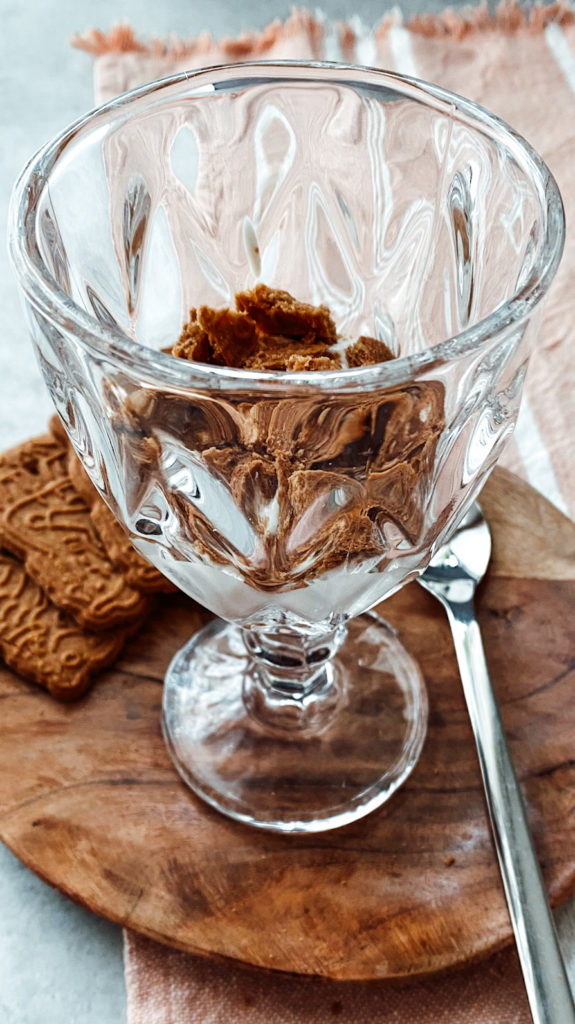 Now it's time to layer our speculoos dessert. For this, a layer of crumbled speculoos is first placed in the glass. Then apply a layer of the cream and repeat once again. Now put the dessert in the fridge for at least 3 hours. It works even better at night. Then the speculoos crumbs become nice and soft and like a kind of dough.
Before serving, crumble a thin layer of speculoos on top. This makes a nice crunch when eating. You can put the proverbial crown on your speculoos dessert in a glass. The easiest way to do this is to heat up some lotus cream or biscoff cream (you can get it in the supermarket where the spreads are located). For example, by putting the caramel spread in the microwave for a few seconds and stirring in some plant-based drink until a creamy caramel sauce has formed. This is simply drizzled over your speculoos dessert. Now it's ready to be enjoyed!
A little hint:
If you prefer the speculoos layers crispy, you can simply skip the cooling time of at least 3 hours after layering and serve the dessert garnished with crispy speculoos crumbs and caramel sauce right away.
Print Recipe
Vegan speculoos dessert in a glass
Ingredients
350

ml

plant drink

25

g

starch

40

g

of sugar

120

ml

vegan cream for whipping

12

speculoos biscuits

20

g

lotus cream

(creamy)

20

ml

plant drink
Instructions
Start by cooking a pudding as the basis for the fluffy cream.

Set up a small pot and add the 350ml plant drink except for 4 tablespoons and let it boil. Put the remaining 4 tablespoons of the plant-based drink in a small bowl and stir in the starch and 30g sugar until smooth.

As soon as the plant-based drink begins to simmer in the pot, add the sugar-starch mixture and stir with a whisk to avoid lumps. Bring to the boil and simmer for 1-2 minutes while stirring.

Set the pudding aside and let cool completely.

After the pudding has cooled, the vegan cream for the dessert is whipped. Put the cream in a bowl and whip it with a whisk or kitchen utensil. When it has almost become stiff, sprinkle in 10g sugar and continue beating briefly.

Before further processing, stir the pudding until smooth or, even better, mix it with a hand blender to ensure a smooth pudding without lumps. Now carefully fold this into the whipped cream to create an airy cream.

Prepare the glasses for layering. Depending on the size, you can get 4-6 servings from the recipe. First, crumble one speculoos biscuit per layer and place in the glass. Then a layer of the custard cream on top and repeat.

Place the glasses in the fridge for at least 3 hours. During this time, the speculoos crumbs soften and become like a kind of cake layer.

Before serving, take the glasses out of the fridge and garnish with more speculoos crumbs.

For the delicious caramel kick, make a caramel sauce from Biscoff Creme (Lotus Creme). To do this, heat the Biscoff cream a little in the microwave and stir into a creamy sauce with the plant drink.

Pour the sauce over the glasses of speculoos dessert and enjoy!