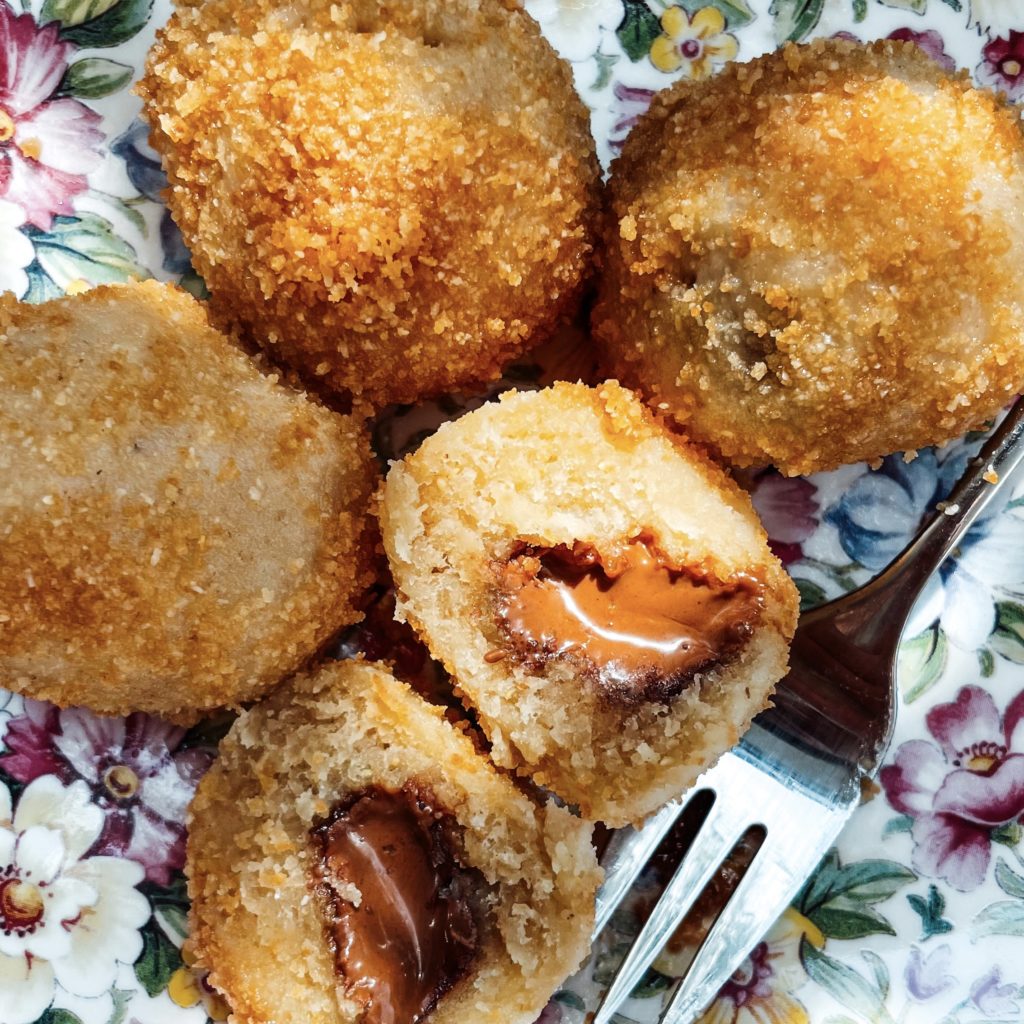 This is how you make this sweet temptation with nougat kernels yourself!
As you probably already know, we are probably the biggest dumpling fans in the world!
In addition to the hearty versions in the form of half and half potato dumplings or bread dumplings, it was of course only a matter of time before we dared to try the sweet version of the dumplings. This time we have "recreated" the classic nougat dumplings vegan and hope you like them as much as we do!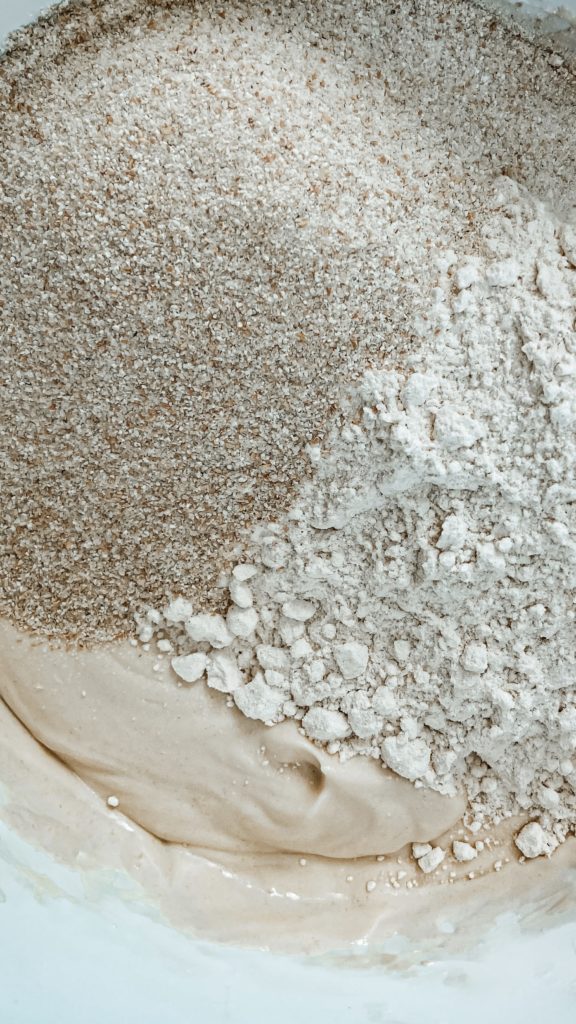 The dough for our vegan nougat dumplings is quite easy to prepare. First, the soy quark is mixed with melted butter before flour, sugar and semolina are added. After a resting period, the dough can then be filled with the nougat and cooked in water that is no longer bubbling.
Make sure that the water is really no longer sizzling hot. Otherwise it can happen that the dumplings dissolve when you put them in. The same principle as with potato or bread dumplings.
We think vegan nougat dumplings are just perfect tossed in breadcrumbs. For that certain something, we also added some ground almonds to the breadcrumb mixture. This is how this great (now) vegan dessert tastes really good! But what do you think of it?
Have fun trying it!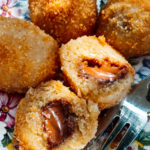 Print Recipe
Vegan nougat dumplings
Ingredients
400

g

vegan quark alternative

80

g

vegan butter

2

tbsp

lemon juice

320

grams

of flour

150

g

soft wheat semolina

2

tbsp

sugar

1

pinch

of salt

150

g

nougat

6

tbsp

canola oil

50

g

breadcrumbs

20

g

ground almonds
Instructions
For the dumpling dough, put the quark alternative in a bowl. Melt the butter and mix with the quark and the lemon juice.

Add the flour, semolina, 1 tbsp sugar and salt and knead into a smooth dough. The dough should still be a little sticky.

Cover and leave to rest in the fridge for 30 minutes.

After the dough has cooled down, heat water in a large saucepan.

Cut nougat into 25 small pieces.

Divide the dough into 25 pieces. Flatten a portion of dough in your hand, put a piece of nougat on top and close the dumpling tightly.

When the water is boiling, reduce the heat to allow the dumplings to simmer. It should no longer boil bubbling.

Put the dumplings in the water and leave to stand for 17 minutes. They should float to the surface by the end of cooking.

When the dumplings are cooked through, drain the water.

Heat the rapeseed oil in a pan and toast the breadcrumbs, almonds and 1 tablespoon of sugar in it.

Place the dumplings in the pan and toss in the breadcrumbs.