We are also often looking for new tasty ideas for everyday life.
It is best not to be too laborious and with readily available ingredients.
We would like to show you one of these recipes today!
Most people are familiar with stuffed peppers, but we haven't seen gratinated tomatoes that often.
Our gratinated tomatoes are really easy to make and so delicious!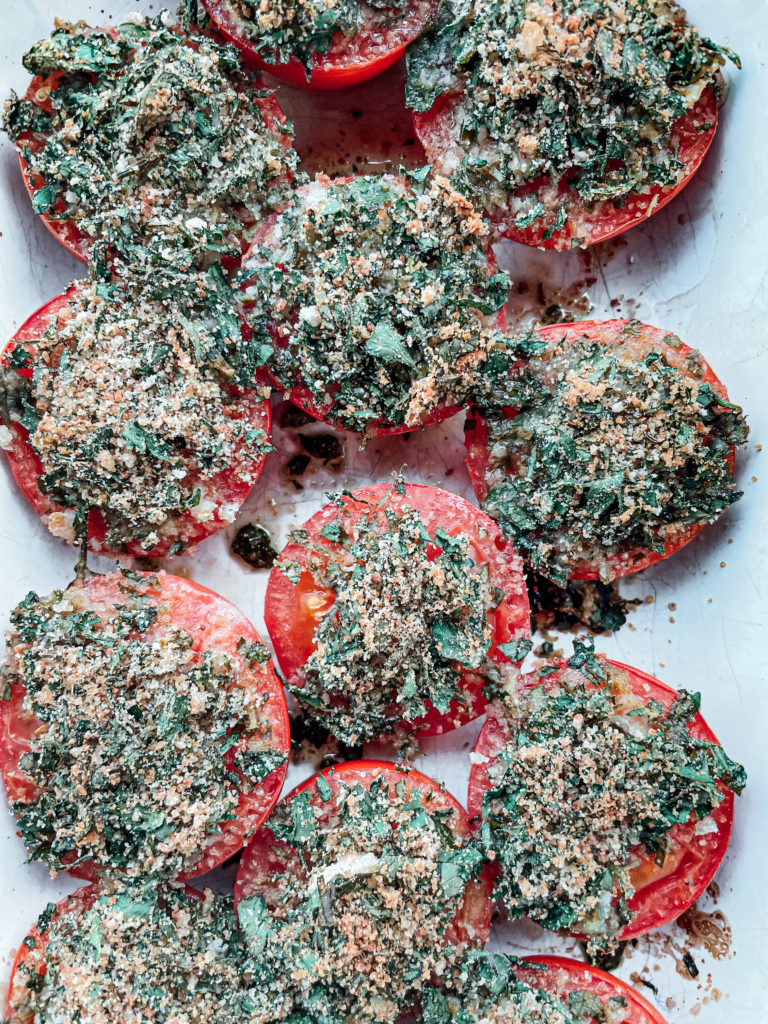 With ingredients that you usually have at home anyway, you get a great and somewhat special side dish on the table. With the herbs you can of course vary and depending on how soft you like the tomatoes,
of course also with the cooking time.
But just give this recipe a try!
It goes perfectly with rice dishes, but we are sure you will also find other perfect accompaniments for this side dish.
Print Recipe
Gratinated tomatoes
Ingredients
6

tomatoes ⁠

3

tbsp

breadcrumbs ⁠

2

cloves

of garlic ⁠

40

g

parsley ⁠

1

pinch

of sugar ⁠

50

ml

olive oil⁠

½

teaspoon

salt ⁠
Instructions
Preheat the oven to 180 ° C.

Halve the tomatoes, place them side by side in an oven dish and drizzle with olive oil. ⁠

Sprinkle sugar and salt on top

Peel the garlic cloves and finely chop with the parsley. Mix with breadcrumbs and place on the tomato halves